About Us
Welcome to SKAMFT
As president of the Saskatchewan Association for Marriage and Family Therapy, I would like to welcome you to our webpage. SKAMFT exists to promote marriage and family therapy. MFT approaches situations holistically, viewing problems as symptoms or patterns that are a result of multiple factors. Rather than treating symptoms, MFT's work with individuals, couples, families or even communities to bring resolve at a deeper level than symptom relief. 
As an organization we are here for like-minded people of any helping profession. It is our privilege to strengthen, build confidence, support, and give insight and education to a community of systemic thinkers. We invite you to visit our membership page to join the growing community seeking to serve the public with holistic insight. 
VISION STATEMENT:
We see a province where healthy systems strengthen individuals, couples, families, and communities to flourish and thrive.
MISSION STATEMENT:
SKAMFT exists to connect helping professionals in Saskatchewan. Equipping, supporting, and educating those committed to improving the lives of individuals, couples, families and communities using a holistic perspective.
MEET THE BOARD:
President
Eric Bailey, MMFT, RMFT, AAMFT Clinical Fellow, AAMFT Approved Supervisor
Eric is a Clinical Fellow and Approved Supervisor with AAMFT. He has his Masters in Marriage and Family Therapy from the University of Winnipeg. In 2012, Eric worked with foster families, foster children, and biological parents in The Pas for MacDonald Youth services. In 201, he worked with families who have children with autism, while working for the Family Resource Association in Parksville, BC. In 2014, he moved to Prince Albert and began working for Catholic Family Services where he provided counselling for children and families in the Catholic School System. In most recent years, Eric has been providing family and couples counselling at Catholic Daily Services in Prince Albert, where he also works as a clinical supervisor for the other clinician providing services there.
Director
Sam Berg BA, Mdiv, DMin, RMFT, Clinical Fellow AAMFT
Sam is a Clinical Fellow and Approved Supervisor in the AAMFT. He holds a BA in Psychology from the University of Wisconsin-Milwaukee, the MDiv degree from Sioux Falls Seminary in South Dakota, and the DMin in Marriage and Family Therapy from Palmer Seminary in Philadelphia. After serving churches in Kelowna and Ottawa, he became the coordinator of the Marriage and Family Counselling program at Briercrest Seminary in Caronport SK, a post to which he has recently returned. He is also the Director of Counselling Services at The Caring Place in Regina. He has served previously as the president of SKAMFT and the Canadian Association for Marriage and Family Therapy.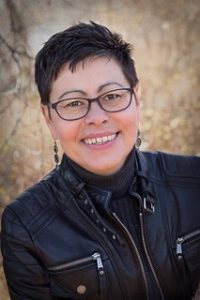 Director
Karen Gibson, MAMFT, RMFT, AAMFT Clinical Fellow, Certified Professional Counsellor with PACCCP
Karen has a Masters degree in Marriage & Family Therapy.  She works in her private practice in Saskatoon.  Karen enjoys helping couples and families experience greater connection. She has also been trained in Discernment Counselling, a protocol dedicated to helping couples who are "on the brink" to slow down and carefully discern the future of their relationship.  Karen is married with two adult sons. Learn more about Karen on her website: karengibsoncounselling.ca.
Director
Ryan Melin, MC, RMFT, AAMFT Clinical Fellow, AAMFT Approved Supervisor, Certified EMI Supervisor
Ryan received his Masters of Counselling at Trinity Western University in Langley, BC, as well as his BA at Columbia Bible College. In 2001 he and his family moved to Lanigan where he began his service on the Rural Mental Health and Addictions Team in what is now the Saskatchewan Health Authority. He has a special interest in the relationship between neuroscience and effective psychotherapy, as well as most recent findings in the emotional development of children, and effective treatments for trauma. He is an Approved Supervisor and Clinical Fellow in the AAMFT.
Director
Jan Shadick MAMFT, RMFT, AAMFT Clinical Fellow, AAMFT Approved Supervisor
Jan was born and raised in California. She obtained her BA in Psychology at the University of California, Santa Barbara, before venturing east to Connecticut where she lived for fourteen years, obtaining her Masters in Marriage and Family Therapy at Central Connecticut State University in 1991. Jan moved to Canada in 2001 worked for the Saskatoon Health Region from September 2001 until February 2017. Presently she is working in private practice at Gryba-Phillips Counselling in Saskatoon. She became an AAMFT Approved Clinical Supervisor while in Connecticut and continues to enjoy this aspect of being an RMFT. She met a wonder man, Stanley, while bird-watching and was married i n 2004. Jan works full time as a Wildlife Rehabilitator now, fulfilling a lifelong passion to work with animals as well as people.