Events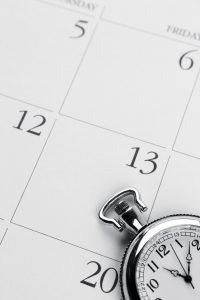 AGM and
NAVIGATING SEPARATION & DIVORCE, A COLLABORATIVE APPROACH(2.5 CE Credits)
FRIDAY OCTOBER 19, 2018
AGM: 1:00 – 1:30
CONTINUING EDUCATION: 2:00 – 4:30
LOCATION: Queen's House of Retreats, 601 Taylor St. Saskatoon
SKAMT is kicking off the fall with our annual meeting and a message from the President in moving forward with the vision of SKAMFT. The afternoon will round out with Continuing Education featuring Karen Gibson MAMFT, Charmaine Panko, and Lana Wickstom. Come and join us in the newness of SKAMFT, and a terrific afternoon presentation in equipping helping professionals in navigating the journey of relationship 'on the brink'.  2.5 CE credits are given for the afternoon sessions.
NAVIGATING SEPARATION AND DIVORCE, A COLLABORATIVE APPROACH
Discernment Counselling  – Karen Gibson, MAMFT
Couples counselling is complex work, particularly when one spouse is not sure they want to stay married and doubts that marriage therapy will help.  Karen will provide a brief description of Discernment Counselling, an approach designed for couples whose relationship is "on the brink." This protocol protects the couple from drifting into half-hearted couples therapy, a premature divorce, or a divorce that leaves one partner baffled about what exactly happened.
Karen is a Marriage and Family Therapist in private practice, based in Saskatoon.
Collaborative Law – Charmaine Panko
Learn how the Collaborative Law process works and how it can help your clients in their family transition through separation and divorce. Charmaine will discuss and provide information on the difference between the adversarial court system that is focused on legal rights and responsibilities and an interest- based approach to negotiation that ensures the needs of the entire family system are being considered in the final outcome.
Charmaine practices in the field of conflict resolution as a collaborative lawyer, mediator, arbitrator, and trainer. Charmaine has assisted in the resolution of legal disputes of all types from corporate commercial to family and estates matters. She uses a common sense approach to legal disputes focusing on the needs and interests of the parties. Her approach is informative and client centred, presenting win-win options for those in the midst of a legal dispute.
Separation and Divorce Support  – Lana Wickstrom
Lana Wickstrom strongly believes that people who have worked hard on trying to save a failing marriage do not want to also feel as though they are failing at their divorce.  With a mission to inform and educate our community about the options available to clients that we may both have in common, Lana will be walking us through the distinct services she has created to support separating and divorcing clients in both a 1-1 capacity, including Legal Information Consults and Separation and Divorce Coaching as well as the services she has personalized when working with both parties including a unique mediation process, Co-Parenting Communication Coaching and providing services as a Coach in the Collaborative Practice.
Lana has harmonized her skills, education and experiences as a lawyer, social worker, mediator and student of personal leadership to offer mature, responsible and informed options to help clients navigate their separations and divorces with dignity.   After more than ten years of being a courtroom lawyer, Lana decided to harness her energy towards creating better ways to serve people experiencing this tremendously deep transition that better aligns with what she believes and values.  Lana is so strongly committed to her new model of supporting clients that she retired from practicing law in order to pursue it fully. You can learn more about Lana's unique services including Legal Information Consults, Separation and Divorce Coaching, Co-Parenting Coaching Communication and her personalized mediation process at lana@lanawickstrom.com.